Rodney Peyton OBE, FRCS etc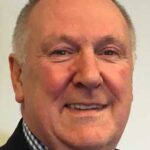 Rodney Peyton is a general surgeon from Dungannon/Belfast in Northern Ireland, and an internationally renowned authority in the art of teaching physicians and surgeons to teach. He is an outstanding speaker and teacher and tutor. Rodney Peyton has developed the pedagogical concept "training the trainer" now being the standard teaching method at the Royal College of Surgeons in Great Britain and also used in several universities and non-academic organizations in many countries. He has updated the teaching in 12 German universities.
In this course you will learn how to catch the full attention of an audience whether you teach in an auditorium, a group of students or a single colleague. You will learn how to adjust your teaching to the audience, how to teach manual skills according to the Four step method that has made Rodney Peyton well known in the world of academic teaching. Receiving and giving constructive feedback is another topic that really boosts your teaching! Peyton has received several academic awards, and his principles are used around the world. It is a privilege to have him as a local teacher in Sweden! Peyton has written several books on teaching www.rpeyton.com.
There are two levels of the course, one 2-day basic course and one 1.5-day mastery course, the latter to be taken some time after the basic course.