In order to apply directly, please visit the educational course calendar.
Due to the impact and effects of the corona virus, all currently scheduled "Training the Trainer" courses have been postponed. We will do our best to re-schedule these courses and will provide updates regarding potential new dates as soon as possible.
For questions, please contact us at info@otc-nordic.com
Training the Trainer with Rodney Peyton
Course Dates 2020
Basic Course Option 1: May 5 – May 6
Basic Course Option 2: May 7 – May 8
Mastery Course: May 8
OTC Sweden is hosting the annual Training the Trainer courses with Mr. Rodney Peyton OBE, FRCS ETC (www.rpeyton.com).
The Trainer: Mr. J.W. Rodney Peyton OBE is internationally highly regarded as an accomplished consultant trauma surgeon, author and trainer with a longstanding commitment to surgical education, and a proven track record of pro-activity in developing and implementing both clinical and training initiatives. He is now returning to Sweden for the 12'th year, where he has given some 30 courses. (https://www.youtube.com/watch?v=2Z0qax4ph1I)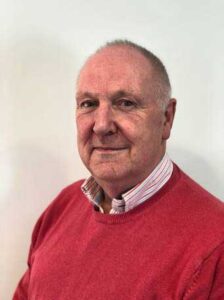 The venue is Säröhus ( https://sarohus.se/ ) 25 km south of Göteborg City.
Program director is Dr. Michael Ullman, MD PhD, Mölndal, Sweden.
For more information, please visit the Training The Trainer section of this website.